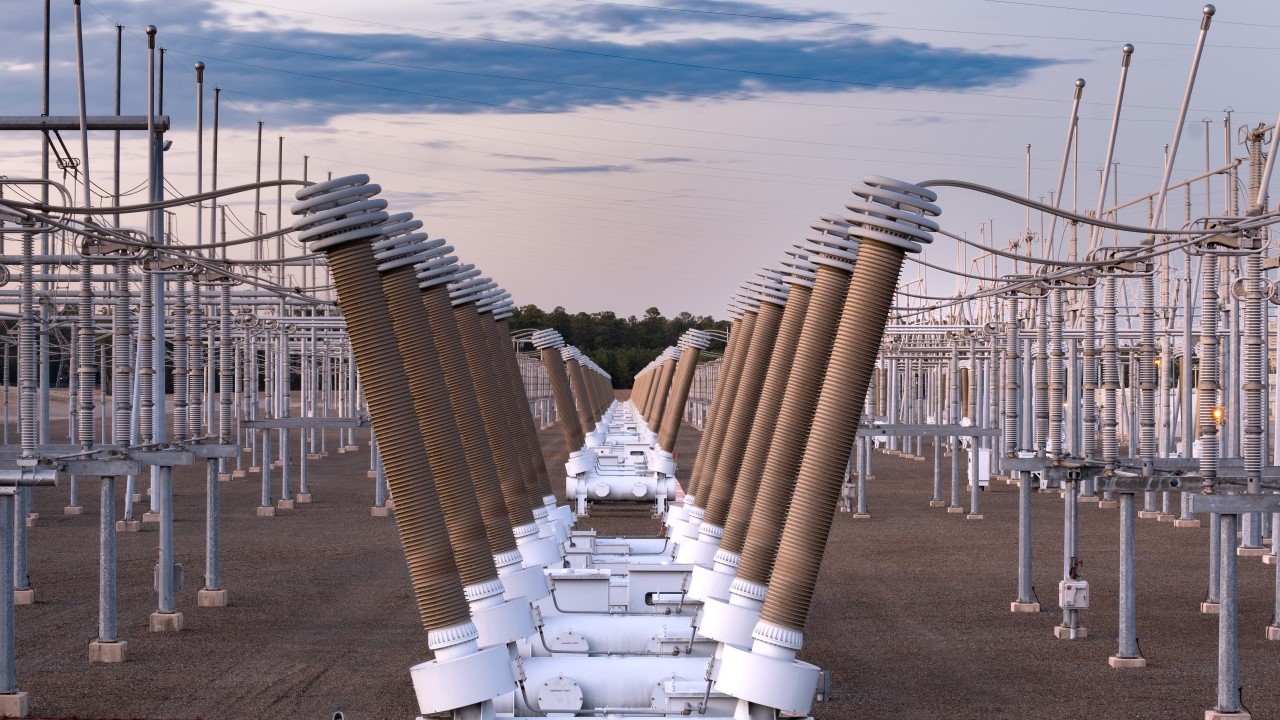 Power generation
With more than 24,000 megawatts of electric generating capacity, Entergy owns and operates one of the cleanest large-scale generation fleets in the country. We have a fleet of 28 active natural gas, oil, hydroelectric, and coal generating facilities with a combined capacity of nearly 19,000 megawatts. Our nuclear fleet produces approximately 5,200 megawatts of nuclear capacity. This carbon-free power source is critical in meeting our climate commitments to achieve net-zero emissions by 2050. Furthermore, the company has approximately 9,000 megawatts of renewable energy projects that are either operational or have been announced and approved new builds.
Transmission
Entergy's transmission system, operated by the power delivery organization, covers approximately 16,100 circuit miles of transmission lines and approximately 1,300 substations operated at 69 kV to 500 kV. The transmission system is the backbone of the electric grid and helps Entergy move power from the power plant to the lines serving customers' neighborhoods. The Entergy transmission system includes the transmission systems of Entergy's operating companies: Entergy Arkansas, LLC; Entergy Louisiana, LLC; Entergy Mississippi, LLC; Entergy New Orleans, LLC; and Entergy Texas, Inc.
Distribution
Entergy's lineworkers, along with contract support, construct, operate and maintain equipment and approximately 105,800 circuit miles of distribution lines across the utility's 91,000 square-mile service area. Crews work year-round to maintain a robust vegetation management program whose sole charge is to protect the electrical lines that deliver power to customers' homes and businesses from growing plants and trees. We continue making investments in upgrading and strengthening the distribution system, including evolving how facilities are designed, built, and maintained; incorporating more aggressive investment strategies; and incorporating grid modernization technology upgrades. In 2021, we completed the installation of more than 3 million advanced meters, providing a foundation for other customer and grid technology investments that will further expand and modernize our system.
Entergy Future Ready
Severe weather is impacting our region with increased strength and frequency, and we are adapting. Building a resilient grid is what we do and has been part of our business for decades. We seek to answer how investments can be accelerated to meet the increased reliance of our customers on electric service, while balancing cost implications with the rate of planned investments. Through our regulatory process, major capital projects and planning, we are modernizing and strengthening our grid in a thoughtful way that balances affordability, reliability and sustainability. These solutions will deliver benefits and create value for our stakeholders for years to come.