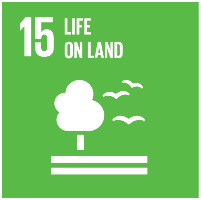 Sustainably manage forests, combat desertification, halt and reverse land degradation, halt biodiversity loss.
We aim to be a good steward of the land, wildlife and natural resources in our care, which includes actions to maintain, enhance or conserve biodiversity. Entergy's goal is to fully comply with all environmental regulations, including those that govern wildlife conservation, as stated in our Commitment to Biodiversity. We strive to eliminate negative impacts from our operations on biodiversity and promote a net positive impact where possible. 
Threats and impacts to biodiversity are identified as part of the investment approval process before we undertake major construction projects or acquisitions. Risk identification and management processes are required to avoid, minimize, or mitigate such risks as needed to complete construction, commissioning, and transition to operation. Each business function's environmental leadership team works closely with Entergy project managers to ensure biodiversity issues are managed appropriately. Every time an expansion or permit change is required, operations are re-assessed for their impact on biodiversity as warranted. 
We have an avian and wildlife protection standard and an avian protection plan that promote compliance with wildlife conservation and avian protection laws. We strive not only to eliminate negative impacts from our operations on biodiversity but also to promote a net positive impact where possible. By complying with local, state, and federal regulations, incorporating best management practices and promoting stewardship through public partnerships, we are committed to maintaining, enhancing, and conserving biodiversity in the areas we serve.
In Arkansas, where Entergy uses renewable hydropower from the Ouachita River to produce clean electricity, the company also manages more than 9,000 acres of property. This includes 254 miles of shoreline around the two lakes created by our dams. Lake Hamilton and Lake Catherine provide a wide variety of recreational activities for local residents and visitors. Our obligation through licensing by the Federal Energy Regulatory Commission includes maintaining the lakes and surrounding area's scenic, environmental, and aesthetic attributes to standards similar to national parks. 
Entergy has certain responsibilities that go along with controlling the waters of lakes Hamilton and Catherine. See here our FERC-approved shoreline management plan. But Entergy's positive impact exceeds requirements.
Our work has accomplished a net positive change in the lakes' biodiversity. We work closely with the Arkansas Game and Fish Commission to maintain healthy fish populations. We protect the aquatic habitat by preserving the natural lake bed and discouraging invasive aquatic vegetation. We work with the local stormwater departments to limit runoff into the lakes and encourage the use of best management practices to limit runoff from neighboring areas. We discourage invasive vegetation by drawing down during the winter and using sterile grass carp as our primary control measures.
Working with the AGFC's fish habitat programs is one of several ways Entergy serves as a good steward of Arkansas' natural resources. Others include: 
Donating the land for the Andrew Hulsey Fish Hatchery on Lake Hamilton.
Coordinating the release of water below Carpenter Dam to facilitate the AGFC's fish population monitoring activities.
Controlling water levels in both lakes to facilitate fish reproduction during the spring spawning period.
Committing to a continuous flow of water from Remmel Dam to improve the fish habitat in the Ouachita River.
Limiting lake bottom dredging to protect fish spawning habitat.
Requiring new construction facilities in areas identified as fish spawning and nursery habitat areas to be of a fixed construction rather than a floating one to provide additional fish habitat areas.
Only allowing bioengineering or rip rap for bank stabilization in areas identified as fish spawning and nursery habitat as opposed to seawalls.
Requiring rip rap to be placed at the base of all new seawall construction to increase fish habitat areas.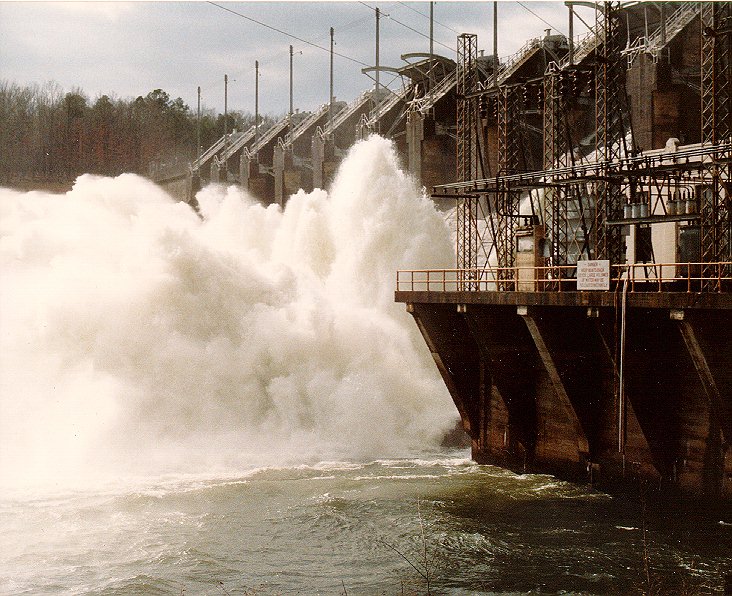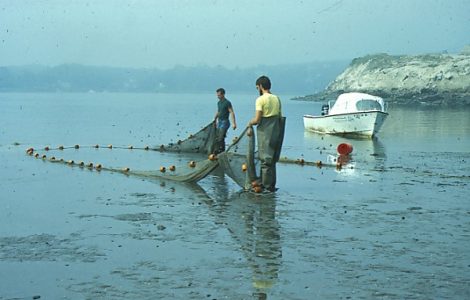 In 2019, Entergy's long history of environmental stewardship of the Hudson River near Indian Point Energy Center was celebrated when the company donated to New York's Stony Brook University School of Marine and Atmospheric Sciences an extraordinary scientific collection of archived fish and water data. Amassed over five decades, the development of the biologoical monitoring and assessment information was part of our commitment to protecting the environment of the Hudson River. The collection, once called the best riverine dataset in the world by the New York state environmental agency, provides scientists a unique retrospective on the ecological health of the estuary. Entergy accompanied the donation with seed capital to advance Stony Brook's goal of groundbreaking scientific study of the collection. 
Entergy's utility customer base and infrastructure are in the mid-south United States – an area susceptible to storm impacts potentially made worse by the loss of coastal wetlands and sea level rise. This area is experiencing one of the fastest rates of wetlands loss in the world, especially along coastal Louisiana. Recognizing the importance of maintaining and restoring Louisiana's barrier islands and coastal wetlands, we invest in restoration projects to promote greater resiliency in our service territory and enhance biodiversity and local ecosystems. 
An example is our work in Pointe-aux-Chenes in south Louisiana, a last line of defense protecting more than 250,000 residents against storm surge and rising sea levels. To strengthen and rebuild this natural buffer, Entergy partnered with Restore the Earth Foundation to help plant 5,000 acres of bald cypress trees. In 2019, a grant from Entergy's Environmental Initiatives Fund further enhanced the project by funding a retrofit of flood control pumps into an innovative system that, when not needed for pumping out flood water during significant weather events, will return vital nutrients from the Mississippi River to nearby Bayou Terrebonne.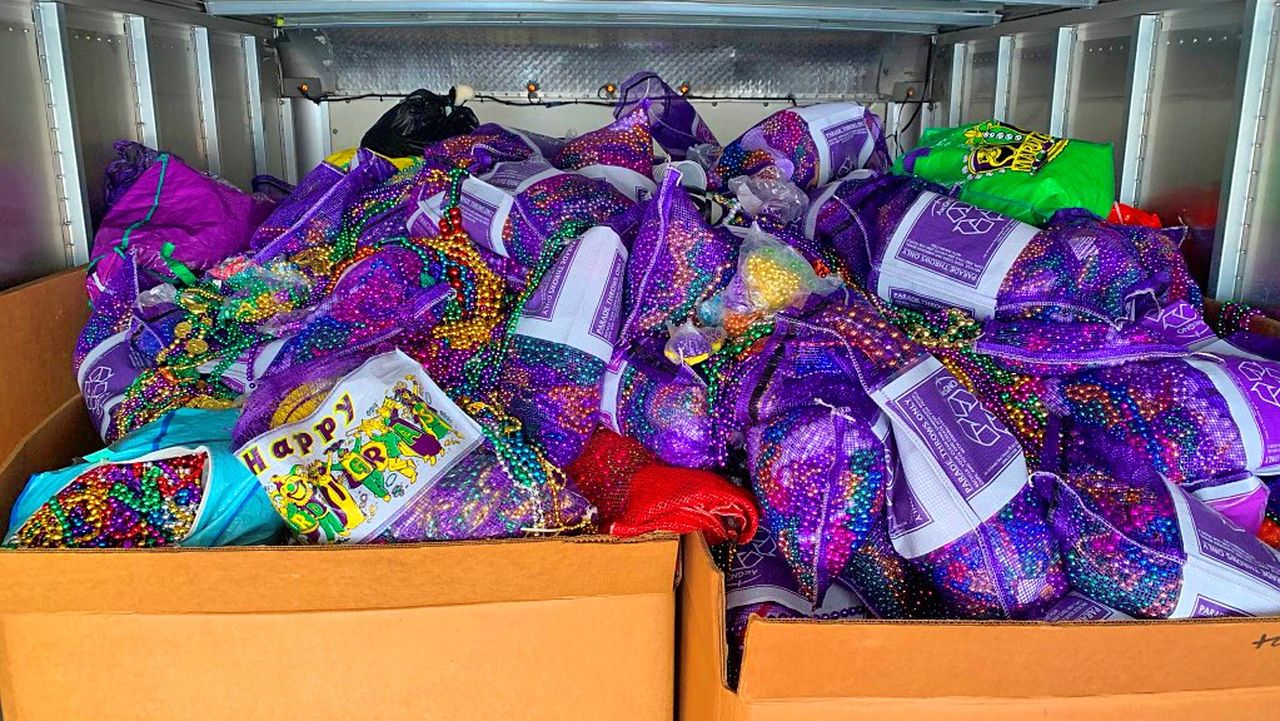 Entergy is working with Grounds Krewe, a nonprofit organization focused on waste prevention, to increase recycling efforts and expand the use of eco-friendly throws and consumable goods that highlight New Orleans' unique culture, including red beans, jambalaya mix and ground coffee. In 2020, we helped divert 3.5 tons of plastic beads from landfills and the city's vulnerable drainage system. We also helped the organization launch an online Sustainable Throw Catalog. Catalog items are made from sustainable materials and biodegradable packaging and promote Louisiana culture and organizations. For the 2020 Mardi Gras season, more than 16,000 sustainable throws were purchased from the site. 
We actively participate in avian monitoring programs such as those for eagles. We have an avian and wildlife protection standard and an avian protection plan that promote compliance with wildlife conservation and avian protection laws. Protecting wildlife from potential impacts with our facilities, such as wires and substations, also improves reliability for our customers by avoiding potential outages caused by birds and other animals. 
Entergy will continue working to enhance our natural environment. Preserving, restoring, and improving natural systems, as well as sustainably managing the natural assets we own, provides water management, biodiversity, and carbon sequestration benefits. We continue proactive efforts through our biodiversity peer group, a team of environmental professionals focused on protecting wildlife and enhancing the natural environment. 
Entergy maintains a Sustainable Forestry Program to increase, mainly through tree planting, eco-diverse environments within the approximately 25,000 acres of timber land associated with our utilities' sites and facilities. Since 1996, through this program, Entergy has: 
planted over 4.1 million trees,
addressed ecologically sensitive areas,
created wildlife habitat, and
participated in native species conversion.